Description
Aqualisa Visage Digital Power Shower Supplied & Fitted
Aqualisa Visage Digital Power Shower Supplied & Fitted. The price listed is only available to customers who book and pay online through this website.
( We only service the Dublin area. )
*Please note before booking, the price listed here is only if you are replacing an existing electric shower. Please click here if you need a full installation of a Aqualisa Visage Digital Power Shower.
All Online Payments are processed safely & securely through Realex Payments.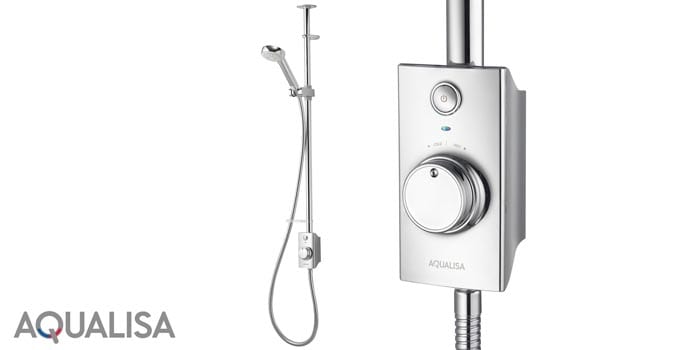 Looking for a shower that is fuss free and simple to install? Well the Aqualisa Visage Digital exposed model is for you!
Thanks to its clever design, Visage Digital exposed can take as little as a couple of hours to install, with no damage to your existing tiles and décor. Allowing you to get on and enjoy your new shower. Visage Digital exposed is available in two different variants, so whether you have a gravity, combi or high pressure system you can be sure to get the best performance from this Digital shower.
Aqualisa Visage Digital Power Shower Features:
Simple one touch start/stop control.
Light indicator to show when desired temperature has been reached.
Can be installed in as little as two hours, without damage to tiles or décor.
Optional eco setting on installation.
Elegant, simple design.
Concealed pump, pumps up to 18 Litres per minute.
5 year manufacturer's guarantee.