Description
Mira Vigour Thermostatic Power Shower (New Install) Supplied & Fitted
Mira Vigour Thermostatic Power Shower (New Install) Supplied & Fitted. For a new install of a Mira Vigour Thermostatic Power Shower to current standards and regulations.
( We only service the Dublin area. )
The price listed is only available to customers who book and pay online through this website.
All Online Payments are processed safely & securely through Realex Payments.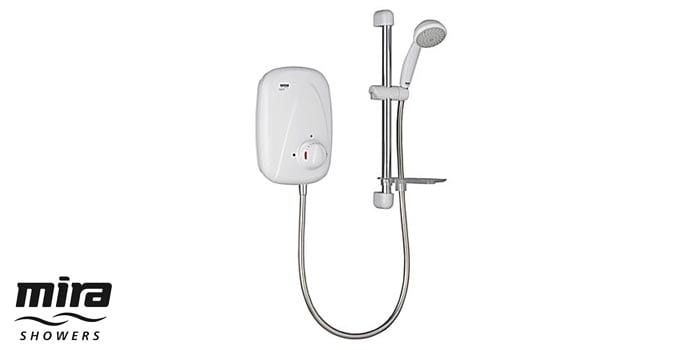 Replace your old/broken Mira Event with a new Mira Vigour Thermostatic Power Shower.
Mira Vigour Thermostatic shower has the perfect blend of performance and price, with precision concentric flow and temperature controls. Variable flow of up to 14 litres per minute.
Mira Vigour Thermostatic Power Shower Features:
Maximum temperature stop for increased safety.
Separate temperature and flow controls to fine tune your perfect shower.
Delivers an invigorating 14 litres of water a minute.
4 spray showerhead with rub-clean nozzles for easy limescale removal.