Boiler Upgrade FAQ
Tuesday, April 1st, 2014
Boiler Upgrade FAQ – Nothing lasts forever in this world and your gas/oil boiler is certainly no exception. It is an unfortunate inevitability that boiler deteriorates in terms of efficiency over time. When they lose the ability to convert an acceptable level of fuel into usable heating energy it becomes high time that they were replaced.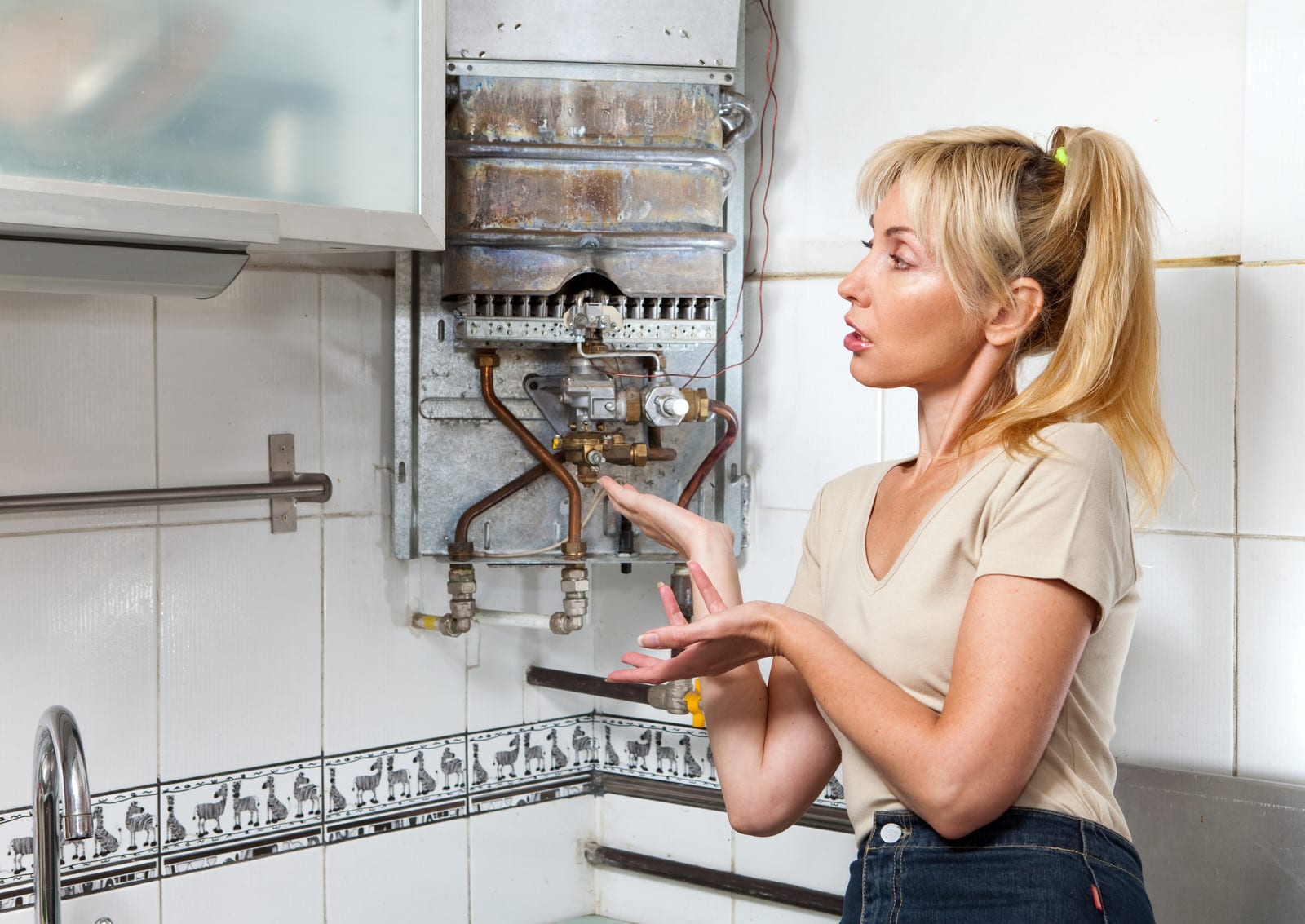 What are the Signs that a Boiler Needs to be Upgraded?
Unfortunately, it is not always easy to tell exactly when your boiler is in need of replacement. However, there are some signs that you should be mindful of. Watch out for any of the following symptoms:
Boiler switching itself on and off for no apparent reason.
Loud and unusual noises coming from the boiler's fan.
Boiler's pilot light switching itself off for no apparent reason.
Change of colouring in the burner's flame.
Noticeable reduction in water pressure.
Unexplained stains appearing close to the boiler.
Once any (or, indeed, several) of these occurrences in your oil or gas boiler then it is quite probable that it is on its way out and should be replaced soon. In these cases, you should make it your business to have your boiler inspected by a fully registered oil or gas contractor (depending on what kind of boiler you have). With any luck, there may be less expensive and time-consuming alternatives to having a full scale upgrade carried out. However, in the case of very old or poorly maintained boilers, there is a good chance that you may have little choice but to upgrade to a high efficiency condensing boiler.
What is a Condensing Boiler?
A condensing boiler, often referred to as n A-rated boiler or a high-efficiency boiler, is any gas or oil boiler that has an energy efficiency that is upward of 90% with regard to HARP (the Home Heating Appliances Register of Performance) database. A boiler's score is calculated by HARP based on its running costs as well its levels of fuel consumption.
The fact that condensing boilers convert much more of the fuel put into them into usable heating energy than regular oil and gas boilers means that they can quickly offset the cost of having them installed.
What Kind of Savings does a Condensing Boiler Provide?
While there are numerous variables which will affect the exact savings which can be made by getting your boiler upgrade to a high-efficiency model, it is generally accepted that you will stand to make an annual saving of anywhere between 18 and 25% of the cost of your central heating bills – a substantial saving. In practice, this means that a condensing boiler will usually recover the cost of its installation in about three years.
What other Advantages are Associated with Condensing Boilers?
While the financial advantages of having a high efficiency condensing boiler speak for themselves, they are not the only good reason to get one. Condensing boilers are also known for being considerably safer than regular boilers. When gas or oil boilers are not burning their fuel properly they run the risk of leaking out carbon monoxide (CO gas) which is an extremely dangerous and undetectable gas which can be fatal in high volumes.
Are there Grants Available for Installing Condensing Boilers?
The SEAI (Sustainable Energy Authority of Ireland), in conjunction with the Irish Department of Communications, Energy and Natural Resources, provide grants for many forms of home improvement, including gas and oil boiler upgrades, under their Better Energy Homes incentive scheme which can be availed of by homeowners whose houses were built before 2006.
When upgrading your gas or oil boiler to a high efficiency condensing model, you can save up to €560 in SEAI grants. A €400 grant is also available when upgrading your boiler's heating controls.
More information on what grants are available and how to obtain one can be found here. Inquiries to the SEAI can be made via email or telephone (1850 927 000). Applicants usually receive a response withing one working day.
How long does a boiler upgrade take?
There is no exact length of time in relation to a boiler upgrade as there are many variables that must be taken into account such as the size of your central heating system and the location of your boiler. However, most installations will be finished in a  few hours. DeWAR Plumbers will always have a boiler upgrade fully finished on the day the work has started.
Is it possible to get someone to check my boiler?
If you are still not certain whether your boiler needs to be upgraded or not, you can arrange for a DeWAR Plumbers engineer to visit your property for a no obligation consultation to discuss what options are available to you. Consultations can be arranged via email or over the phone. Our phone number is 01 514 3300.
---