Upgrading and Replacing a Heat Pump in Blackrock
Monday, June 14th, 2021
Dewar Plumbers were called by a client who was having issues with a leaking heat pump. Our plumber found that it was poorly installed less than 5 years ago. Unfortunately the best solution for the client was to upgrade the system to a Viessmann Vitocal 200-A 13kW (COP of 4.72A7/W35) heat pump combined with Vitocell 300-B 300l A-rated cylinder (standby heat loss of 1.06kW/24hr).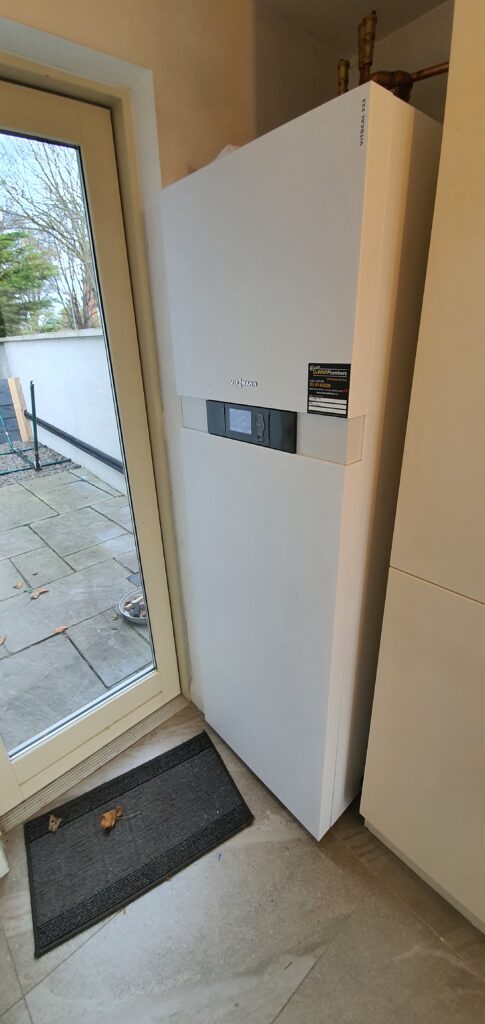 In order to achieve the minimum volume requirement to allow the heat pump to perform its defrost cycle and to prevent it from cycling, a Vitocell 100-E 46l wall hung buffer was used. A low loss header was used with a secondary pump, two motorised valves, and two-room stats to allow for separate control to the ground floor and first-floor heating zones.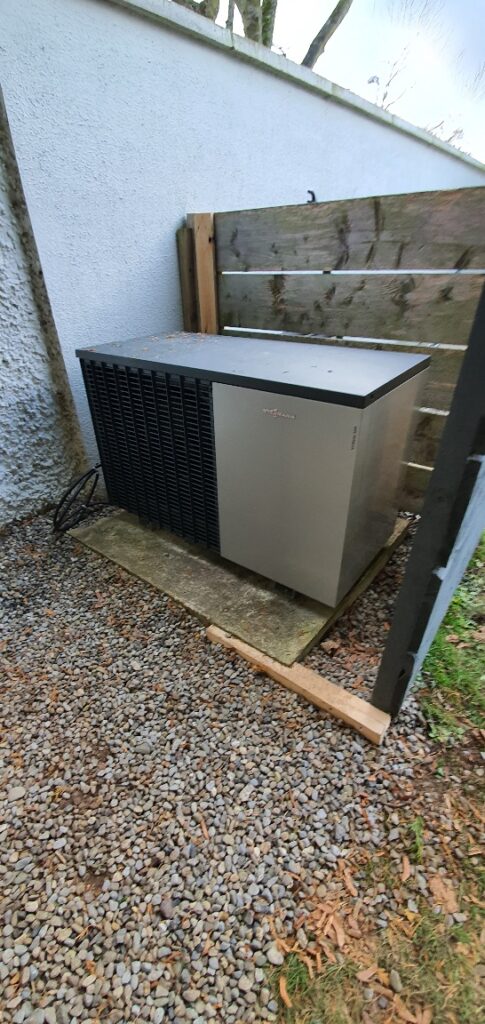 We provided the installer with a full system design schematic for both the underfloor heating and heat pump. By doing this it made the installation and commissioning of this project simple and trouble-free. Precision Heating commissioned the installation, and both the client and installer were delighted with the end product.
Latest posts by DeWARPlumbers221
(see all)
---